If I'm paying for my own treatment, when do I pay?
We require payment on the day of your appointment, unless you have agreed with us that you are going to use private medical insurance. We accept cash or card payments, but not American Express.
Can I use private health insurance to pay for my treatment?
PhysioDoc is recognised by all major private health insurance companies for physiotherapy treatment.
We appreciate that private medical insurance policies can be complicated, so do not hesitate to contact us if you have any questions. Please note that our fees for Private Health Insurance may vary from our standard prices due to fixed contracts with insurers. When speaking with your insurer please obtain the following information prior to contacting us to book an appointment:
Membership or policy number
Authorisation code
Details of any excess
Please note that we will bill your insurance company directly but if there is a shortfall, then we would require you to pay this.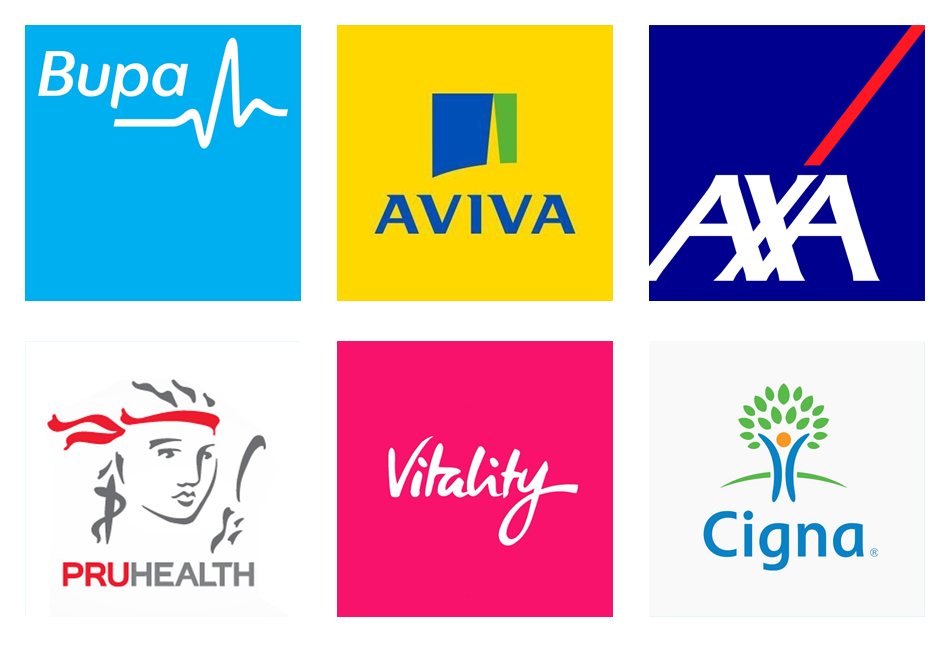 Can I use a cash plan such as Sovereign, Westfield or Simply Health to claim back the cost of my treatment?
Yes you can, members of our clinical team are recognised by these organisations. Please ensure that you tell us in advance of attending your appointment, ideally at the point of booking, if you wish to use a cash plan. This is to ensure that you see the most appropriate therapist. If you do not inform us in advance of the appointment it might not always be possible to reclaim the cost of treatment.
What are your fees?
You might be surprised that although we provide expert care from a modern, professional high street clinic, our flat rate fees are extremely competitive. We believe that everyone should have access to affordable treatment, and price our services accordingly:
Initial Consultation (45mins): £46
Follow-Up Appointment (30mins): £42
Sports Massage (45mins): £46
Sports Massage (30mins): £42
Is there a charge for cancelling my appointment?
We require a minimum of 24hours notice in order to amend or cancel an appointment, this is because all appointments are reserved in advance and we are unlikely to be able to fill the appointment with another patient at late notice. Any late cancellations or appointments not attended will incur a charge.